Custom Books
There is a wide variety of options if you would like your images "Booked." Â  Let's begin with the most economical one.
AÂ coil binded book with your photo as cover, perfect for a little simple memory book, a way to keep your fav images in 1 spot and together, if you just can't pick 1 image. Â Choose from white or black borders in 3 different widths and white or black coil binding on matte or semi gloss paper. Â  12 page minimum. Â 4×6, $5 per page or 5×5 $8 per page, 5×7 $12 per page
Accordian mini wallet or 3×3 square book 10-14 images on press printed papers including linen, art, pearl or green, your photo as cover or choose from a variety of colors and materials including copper or silver metal, cotton, silk, or linen covers.  start at $45 ea. or 3 for $100
Soft Cover Book think magazine… 5×5, 8×5, 7.75×10, 12 page min., custom cover and 1 layout. Â choose from art, pearl, and linen archival papers. Â start at $75.
Press printed Book this is an actual, hard cover book with lay flat pages. Â 5×5, 5×7, 8×8, 8.5×11, 10×10, 12×12, 11×14, 8×12, 10 page min. Â Custom cover to cover. Â use your photo as cover or choose from a wide variety of sumptuous materials and leather… choose from archival semi-gloss, art, pearl, and linen papers. Â start at $249.
Adhesive Mount Photo Album handcrafted black silk or black leather and professionally hard mounted images for sophisticated elegance. Â 5×5, 8×8, 8×10, 10×10. Â 20 page minimum. Â choose from matte, semi-gloss or metallic, papers. start at $299.
In any case, there is something for everyone. Â Don't miss out on a beautiful, custom book that you and your family will treasure for generations of that newborn baby, the family that year, multi generational reunions, your high school senior, your engagement, your wedding!!! Â Seriously, this is YOUR life!!!
Accordian Mini
, what grandma and proud mama doesn't need this one???

Soft Cover Book

, perfect for Seniors and newborns and families…

Press Printed Book
, great for engagements, weddings…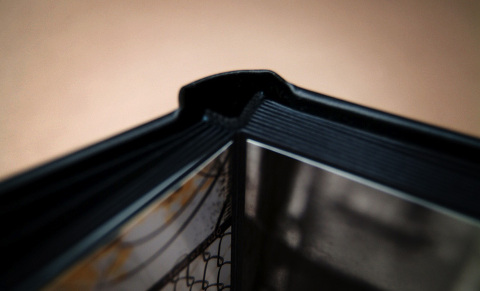 product images courtesy of MPixPro